# MAKE EVERYDAY SIMPLE
AT TALLY, INNOVATION NEVER STOPS. AT TALLY, OUR DRIVE TO SIMPLIFY THE LIVES OF BUSINESS OWNERS NEVER FADES. THAT IS WHY, WE HAVE GONE A STEP FURTHER TO

# MAKE EVERYDAY SIMPLE

FOR YOU.
PRESENTING TALLY PRIME
THE ALL-NEW BUSINESS MANAGEMENT SOLUTION.
HERE'S WHAT WE HAVE DONE TO ENHANCE YOUR EXPERIENCE FURTHER

.
SIMPLIFIED THE SIMPLEST SO YOU CAN DISCOVER THE PRODUCT EASILY AND MAKE THE PRODUCT DO MORE FOR YOU WITHOUT LEARNING ANYTHING NEW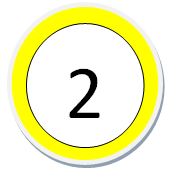 INTRODUCED GREATER FLEXIBILITY TO HELP THE PRODUCT ADAPT EVEN MORE TO YOUR BUSINESS AND WAY OF WORKING
TRANSFORMED THE LOOK AND FEEL TO MAKE YOU LOVE THE PRODUCT EVEN MORE
SIMPLE ADDITIONS. EVERLASTING IMPACT.
WHILE THERE ARE SEVERAL EXPERIENCES THAT WE HAVE INTRODUCED IN TALLY PRIME, HERE ARE A FEW THAT WE BELIEVE WILL MAKE YOU LOVE THE PRIME EXPERIENCE AND NEVER WANT TO GO BACK TO THE OLDER VERSIONS.
ENHANCED REPORTING ENGINE
---
---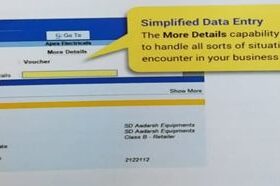 ---
.
LITTLE THINGS THAT MAKE A WHOLE LOT OF DIFFERENCE
HER ARE SOME MORE ENHANCEMENTS THAT HAVE BEEN INTRODUCED TO MAKE YOU LIFE SIMPLE AND DELIGHT YOU.
THE PRODUCT COMES WITH AN INTELLIGENT SETUP MANAGER, THAT CAN INTERACT WITH ALL THE COMPONENTS OF THE SYSTEM WHERE TALLY IS RUNNING AND GUIDE YOU TO TROUBLESHOOT ANY OR APPLICATION RUN-TIME ISSUES

PRINTING OUT YOUR INVOICE AND REPORTS IS NOT ONLY MUCH MORE CONVENIENT IN TALLY PRIME WITH PRINT ANYTHING FROM ANYWHERE CAPABILITY, BUT ALSO ECO-FRIENDLY. YOU CAN NOW SAVE UP TO 80% OF PAPER WITH THE OPTIMIZED WAY OF PRINTING WHEN IT COMES TO SPECIFIC VOUCHERS LIKE GST INVOICE

INTRODUCTION OF WINDOWS KEY COMBINATIONS LIKE CTRL+C AND CTRL+V ADDS TO HARMONIZATION

NOW NAVIGATE WINDOWS FOLDERS FROM WITHING THE PRODUCT WHILE FINDING A LOCATION TO EITHER CREATE COMPANY DATA IN OR TO LOAD EXISTING COMPANY DATA

MOUSE COMPATIBILITY HAS BEEN ENHANCED SO THAT YOU GET THAT YOU GET THE SAME LEVEL OF CONVENIENCE AS A KEYBOARD

INTRODUCTION OF SINGLE SIGN-ON EXPERIENCE SO YOU CAN LOAD MULTIPLE COMPANIES WITH THE SAME CREDENTIALS USING A SINGLE LOG-IN

INTRODUCTION OF CHANGE MODE TO TOGGLE BETWEEN THE VARIOUS MODES OF A TRANSACTION WITHOUT NEEDING TO WORRY ABOUT PRE-CONFIGURATIONS.
Getting started with Tally Prime is extremely simple. You can setup the application in less than a minute and get started with invoicing even faster. It just works the way you expect it to. Tally Prime comes with a diverse set of readily available business reports with powerful and actionable insights, helping you make informed decisions for your business growth. Be it business relationships, cash or inventory, these reports will help you manage all these aspects better with extremely easy discovery and navigation. TALLY| PRIME
Your growth Partner
To grow your business, and to make the right business decisions, you need the right insights . With features like "Go To" and "customisable reports" in the new TallyPrime, you can discover and look at reports, slicing and dicing them the way you want. To help you in your growth journey, TallyPrime enables you to manage multiple companies and incrementally add features such as multiple go-downs, multi-currency, order process, cost centres etc. This helps you get rid of complexities, and in turn, focus on business growth. ERP9 Gold to Tally Prime Gold TALLY| PRIME
Better control over cash flow
Quick and hassle-free bills receivables and payable management help you to get paid faster as well as managing payment timelines. Also, Tally facilitates easy and efficient stock movement, making it possible to optimize the cash flow. Besides, the insightful reports at blink of eye help you make confident decisions and plan the growth of your business better. ERP9 Gold to Tally Prime Gold
Enhanced Business Efficiency
With the speed that Tally brings, you can get things done quickly and save precious time, helping you do more for less. With TallyPrime, you can print or view the reports being in the middle of voucher entry, you can load another company being in a report without abandoning the activity you were on it, get to know the irregularities or odd details from every reports that you view and much more. No more remembering short cut keys, you have the intuitive and consistent workflow that helps you do work faster. ERP9 Gold to Tally Prime Gold TALLY| PRIME
Is TallyPrime easy to use? Can I use it?
Tally is simple and designed to be used by people from non-IT and non-accounts background as well. Ease of discovering information, consistent options, navigating without the need to remembering the paths and much more makes you start using TallyPrime right away.
Can someone guide me on using TallyPrime?
No worries!TallyPrime is so simple that you will comfortably use it. With simple and consistent navigation, by just learning once to create a ledger, voucher or navigating to a report, you will be able to use it completely by applying the same steps. TALLY| PRIME
Tally Prime Gold
What business processes can I handle with TallyPrime?
TallyPrime is an integrated business management software. You can manage Accounting, Inventory, Statutory and compliance, Banking, Payroll and various other processes. TALLY| PRIME
High Concurrency
Performing operations in a frictionless environment
Multiple users will be able to simultaneously load companies, save transactions, export reports, print reports, import data, take backup and perform other data related activities without experiencing any downtime. This will directly result in optimal utilization of man hours as the velocity at which a task gets completed will increase. Further, the users will be able to seamlessly work on the same data. Your Data will always be real-time, consistent, and accurate.
Secured by design
Providing controlled access to data files TALLY| PRIME
When data files are managed through TallyPrime Server, the location of the data on the server is not required. The name of the data server is sufficient to access and operate TallyPrime. Operations over the company data like backup and restore are controlled with server level permissions available with authorization only. This ensures better control over user's access to data.
High Reliability
Minimizing instances of system unavailability
Continue recording transactions or viewing reports while taking backup with no compromise on speed or access or accuracy. It also limits discrepancies at the client end to the client systems and ensures that neither data on the server nor the operations of other users get impacted. Thus, improves work productivity and business performance by avoiding disruption of work and ensuring zero downtime. TALLY| PRIME
Business Process Optimization
Increased Productivity & Business Performance
A comprehensive monitoring capability allows authorized users to manage user sessions, such as who is logged in and activities in progress. Also, with the ability to track, monitor user activities /sessions and even disconnect users, if required,
it helps to optimize processes or system usage for enhanced productivity. TALLY| PRIME
Call us for any query we are glad to help you out @ 7838541297 &9911721597