A Bookkeeper assignment story typically includes: Recording transactions such so income or outgoings, or posting them in accordance with a number of accounts. Processing payments. Conducting each day banking activities. … Reconciling reviews in accordance with third-party records certain as financial institution statements.https://dssoftweb.com/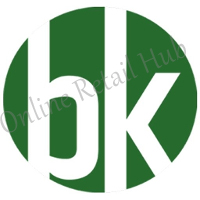 No complex accounting terms, maintain accounting books with ease, no accounting/bookkeeping knowledge required.
A stand-alone app, no dependency on other software, no sign up required.
Suitable for traders, retailers, wholesalers, manufacturing businesses.
It works on all your Android, iOS and Windows desktop devices with seamless data syncing among all your devices.
Bookkeeper Accounting Software 1 Device 1 year
Send professional invoices to your customers while you are in the field.
Take print directly with one touch or share invoice on WhatsApp/SMS with your customer.
Invoices are fully customisable: Choose from various invoice templates, Add your company logo and signatures to the invoices. Add goods and services to same invoice.
Bookkeeper Accounting Software 1 Device 1 year
GST Ready
Our fully GST compatible software makes taxes less taxing for small businesses.
Create GST-Compliant invoicing for Regular and Composite Dealers.
File most accurate GSTR-1, GSTR-3B and GSTR-4 without any hassles.
Generate e-Way bills as per your business needs.
Inventory Management + Warehousing + Barcode
Book Keeper's powerful inventory management allows for total inventory control.
Keep track of inventory, send goods invoices, order optimum quantities, reduce damages.
Enter stock issue, stock wastage and manufacturing journals.
You can generate barcodes from Book Keeper Windows and easily scan them
using barcode scanner (Book Keeper Windows) or inbuilt camera (Book Keeper Mobile).
Insightful inventory reports help you track inventory easily. Video: 
How to create inventory items?
Video: 
How to use warehousing?
E-Commerce Integration
Download all your sales from Amazon (India) or Flipkart
and import into Book Keeper without any change.
How to Import Amazon Data into Book Keeper?
How to Import Flipkart Data into Book Keeper?
Receipts & Expenses
Keep track of unpaid and overdue invoices. Get paid faster!
Send receipts/remittance advice to customers/vendors.
Track all your business expenses. Take snaps and attach receipts.
Orders/Estimates/Quotes
Generate sales order or estimates; Issue purchase order on the move.
Convert sales order or estimate to invoices; Convert purchase order to purchase.
Take print directly with one touch or share on WhatsApp/SMS with your customer or vendor. Video: 
How to create estimate & convert to invoice?
Sync Across Devices
Access your accounts on your Android/iOS device while you are in the field.
At home or office, access the same data on your Windows PC/Laptop.
Book Keeper uses your Dropbox account to sync across devices. Video: 
How to sync?
Multi User
You can create multiple users and assign them different permissions. So, your sales person can only view and create sales; purchase team can only create and send purchase orders.
You can hide your sensitive data from your employees Video: 
How to create users and assign permissions?
Comprehensive Reports
In-depth analysis of your business through comprehensive financial reports.
Book Keeper provides you 25+ different reports to measure every aspect of business.
Balance Sheet, Inventory Reports, Profit & Loss, Trial Balance, Account Statement/Ledger, Ratio Analysis, Cash Flow and more…
Insightful Dashboard
View your business summary in charts and make your decision quickly.
One tap to access your top expenses, cash flow, income and expense instantly.
Employees. Salaries. Sorted.
Now you can create employees, maintain their records and define their salary structures.
At the end of month, just one click and salaries will be credited
and computer generated salary slips will be available for taking prints.
All this is deeply linked with accounts in the background,
so all the accounting will be done automatically.
Add-On. Create Your Own Reports.
If you know little bit of database and XML, you can create your own customized reports
and it will work just like inbuilt reports.
You can export these reports to Excel, convert to PDF or take printout.
For our Distributors, they can contact some developer,
create multiple addons and give it to their users
and customize their Book Keeper experience.
Inbuilt Cheque Printing
No need to install separate Add-on, no need to buy separate software for printing cheques.
Book Keeper Windows has deeply integrated Cheque Printing feature,
so whenever you are making payment to some vendor, it will automatically popup to print cheque
with all the information prefilledlike amount to pay, amount in words along with vendor name.
Fully Compatible with CTC-2010 in India and other countries format
Key accounting measures to check health of your business using Book Keeper
The last few years has made a wide impact, technology has been developing exponentially. Over the years, technology has changed how we manage different aspects of business operations.
When we talk about Business. We all accept that Accounting does hold the backbone of any Business as it not only provides you the information as of how much you have earned but also how much you can grow by taking decisions that are supported by financial statements.
Specially MSME's (Micro, Small and Medium Enterprises) which holds the maximum potential to raise the bars for Indian economy certainly lacks in few factors that holds it back. Out of all, the major factors being is lack of expertise.
Here's why Book Keeper Accounting software comes in replacement:
Book Keeper is more than just POS machines, not only it maintains the records of your sales and purchases, it even computes your financial statements to help you analyze your Business well like:
Profit & loss statement:
For every Business owner, the motive remains the same which is earning profit and it's hard to determine if you business is actually profitable or not until your determine & analyze your Costs, Expense and Incomes.
Inventory Evaluation:
Book Keeper  is not limited to stock management but also helps you analyze the best selling and most profitable to item to boost your sales.
Cash Flow and Liquidity check:
Cash is the king of any Business. Positive Cash flow reflects that the Business is running smoothly along with which you also need to take care of the liquidity of the Business to reduce the risk of bankruptcy.
Payables and Receivables:
It might even act as your personal Assistant who remembers all the payment to be made and collected within the time to keep the Business debt free.
Now it nearly impossible to train every business man to compute their financial statement or pay thousands to professionals to help them compute it which is not the case with most of the people.
Instead opt of technology driven Book Keeper software to boost your Business, also keeping your data safe and secure.
Start today with Book Keeper Accounting software and let all your accounting burden be aside and you can focus on your business actual work. With 30+ Financial Reports, you get insights from every angle and with Tax Reports, you get ready-to-file tax reports for your country.
Start today with FREE 14 Days trial. No credit card. No signup required.
Download here: http://bookkeeperapp.net/download
Check out all features: http://bookkeeperapp.net/appfeatures